Vourvourou is the ideal location for renting a boat. "Anna Rent A Boat" offers recreational boats for rent, fully equipped and safe.
You can rent a boat in Vourvourou for the whole day and swim in area's crystal clear waters. Enjoy day trips with your friends or family, explore the islets of Vourvourou gulf and discover secluded beaches.
All of our boats are insured and equipped with sun tent, fridge and cushion. An onboard GPS monitors (tracks) your position in case you need help.
No boat handling license is required for boats with less than 30hp.

Boat Types:

Poseidon (Blue Water) 30hp / No boat handling license required
Length :4,80m / year built: 2018
Engine : Yamaha 30hp 4-stroke
Capacity : 6 persons

Hello! Here some information you need to know for our boat!

⚓ Licence or dirving experience is NOT required, EVEYRONE is able to drive the boat with ease! ( We teach you how to drive with simple, easy-to-follow steps)

⚓You can keep the boat for a full day!(10am to 6pm)

⚓Our boat can hold up to 6 people in total!

⚓With our boat you will be able to travel all over diaporos island beautiful beaches with no issues!

⚓The engine of the boat is 30 hp, the maximum power a person ❌without licence can drive

To make a reservation all you need is to send me a name, a phone number and the date you want it rent (email or ☎️ Whatsapp, viber)
Poseidon (Blue Water) 30hp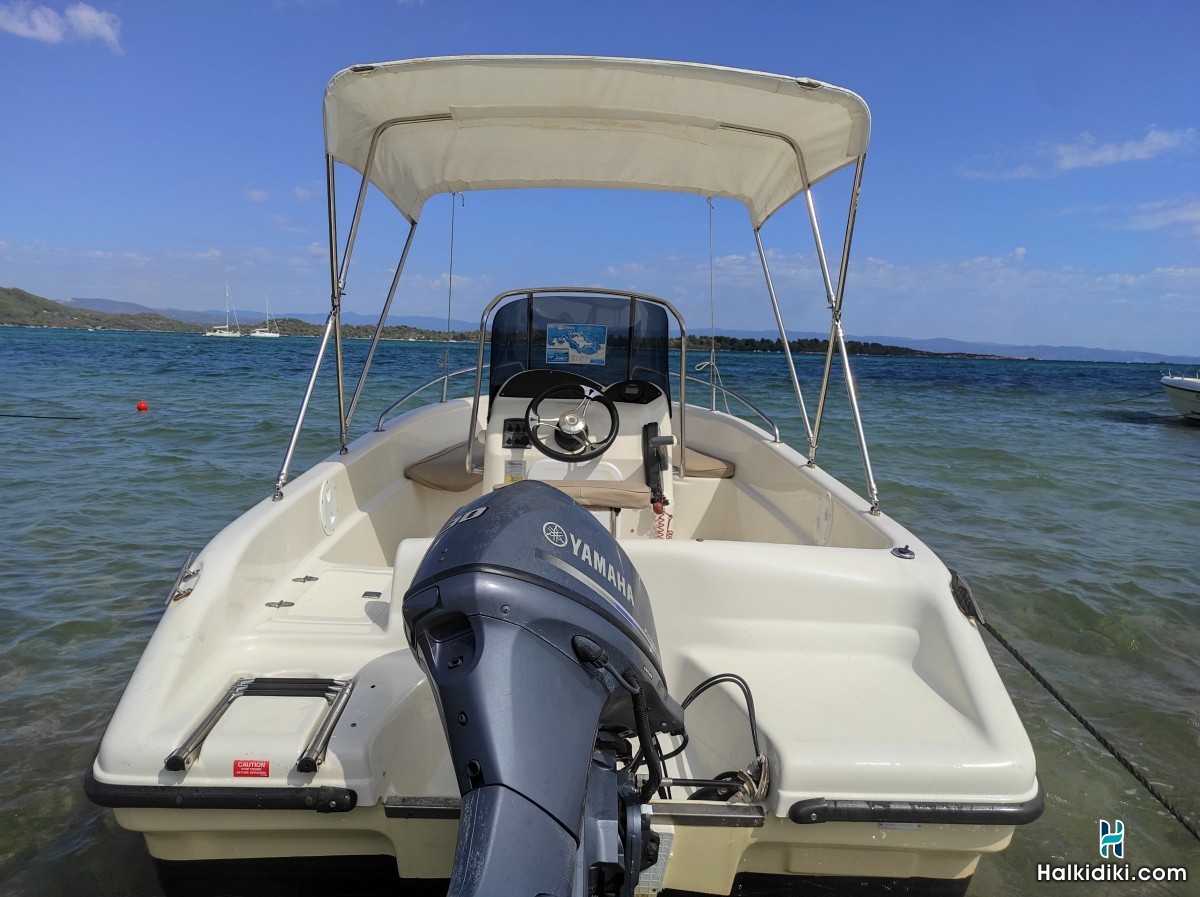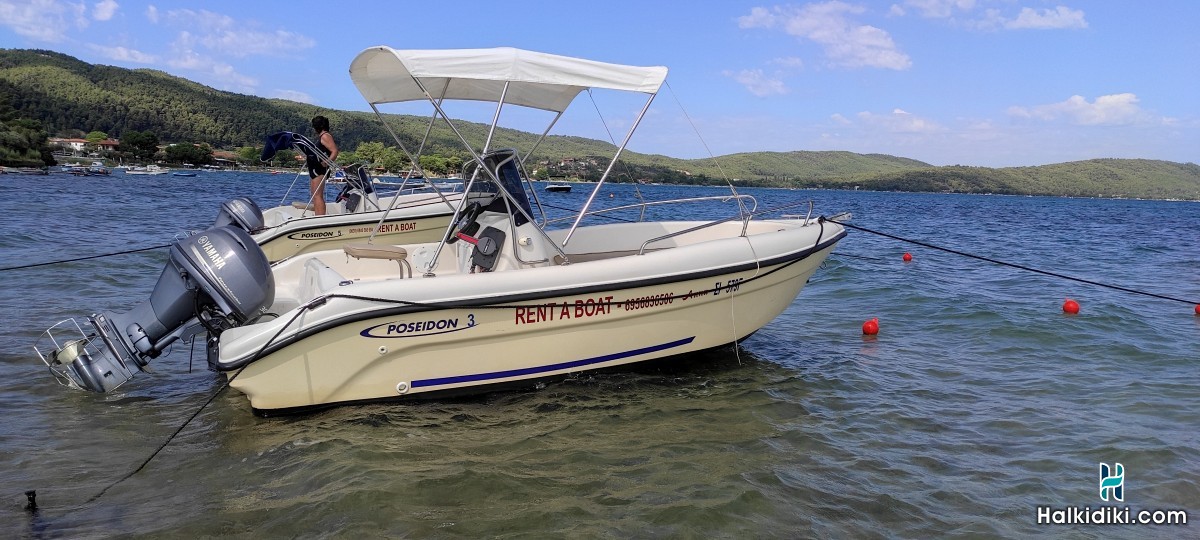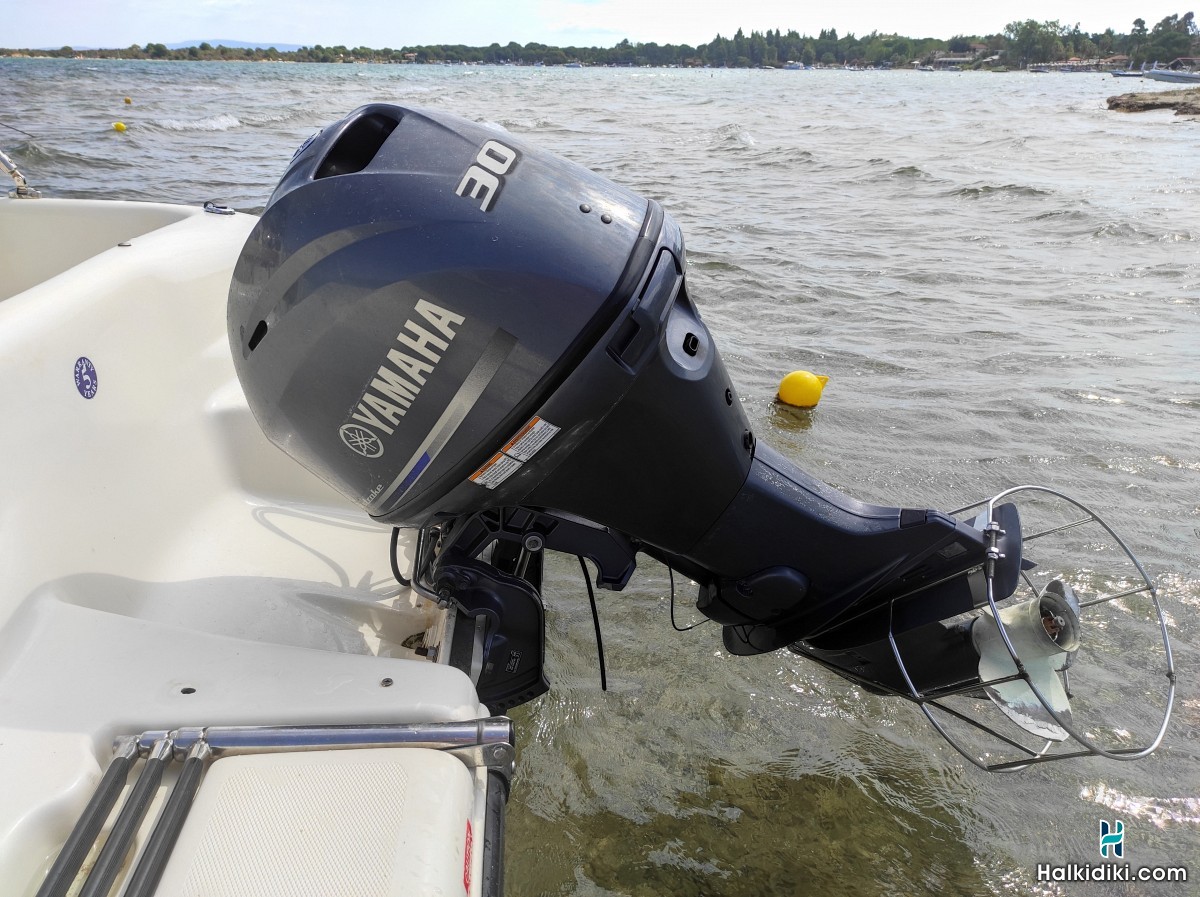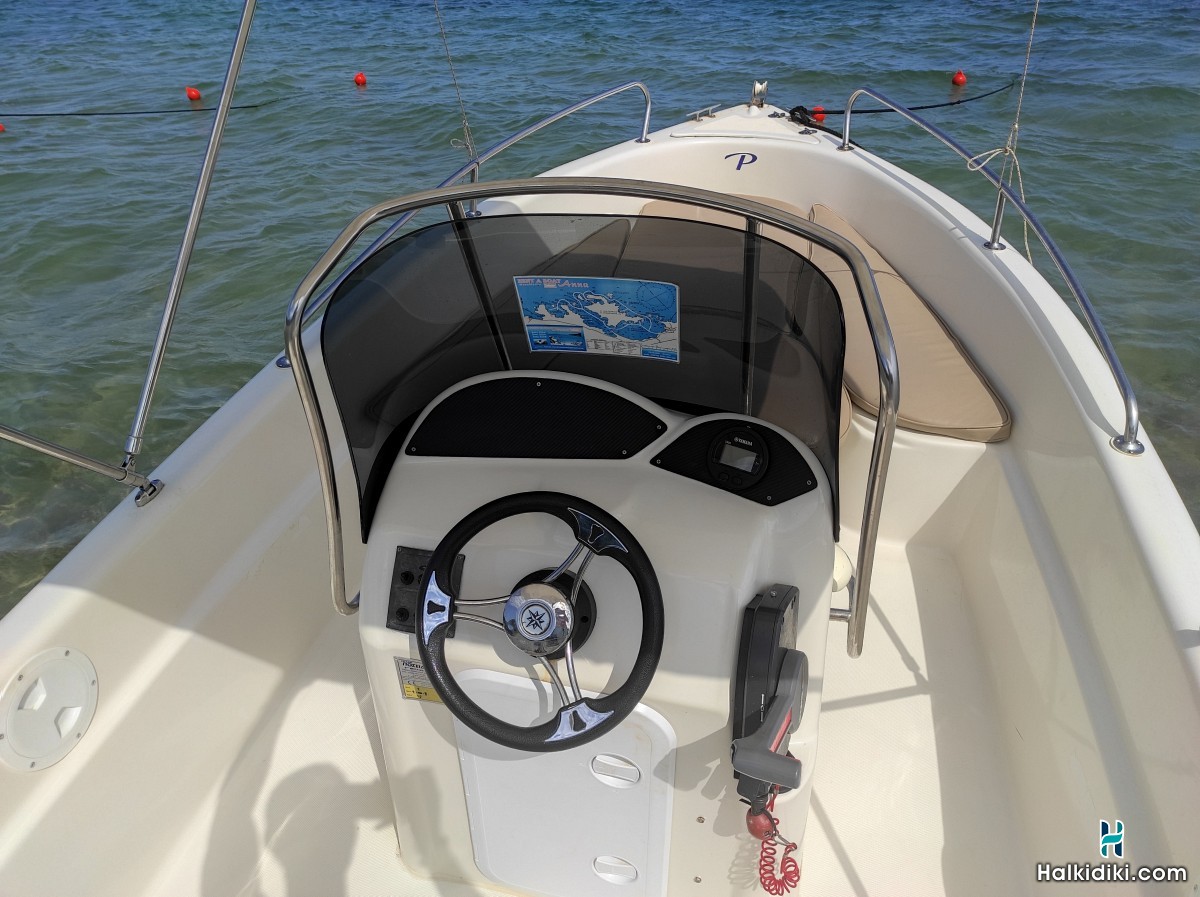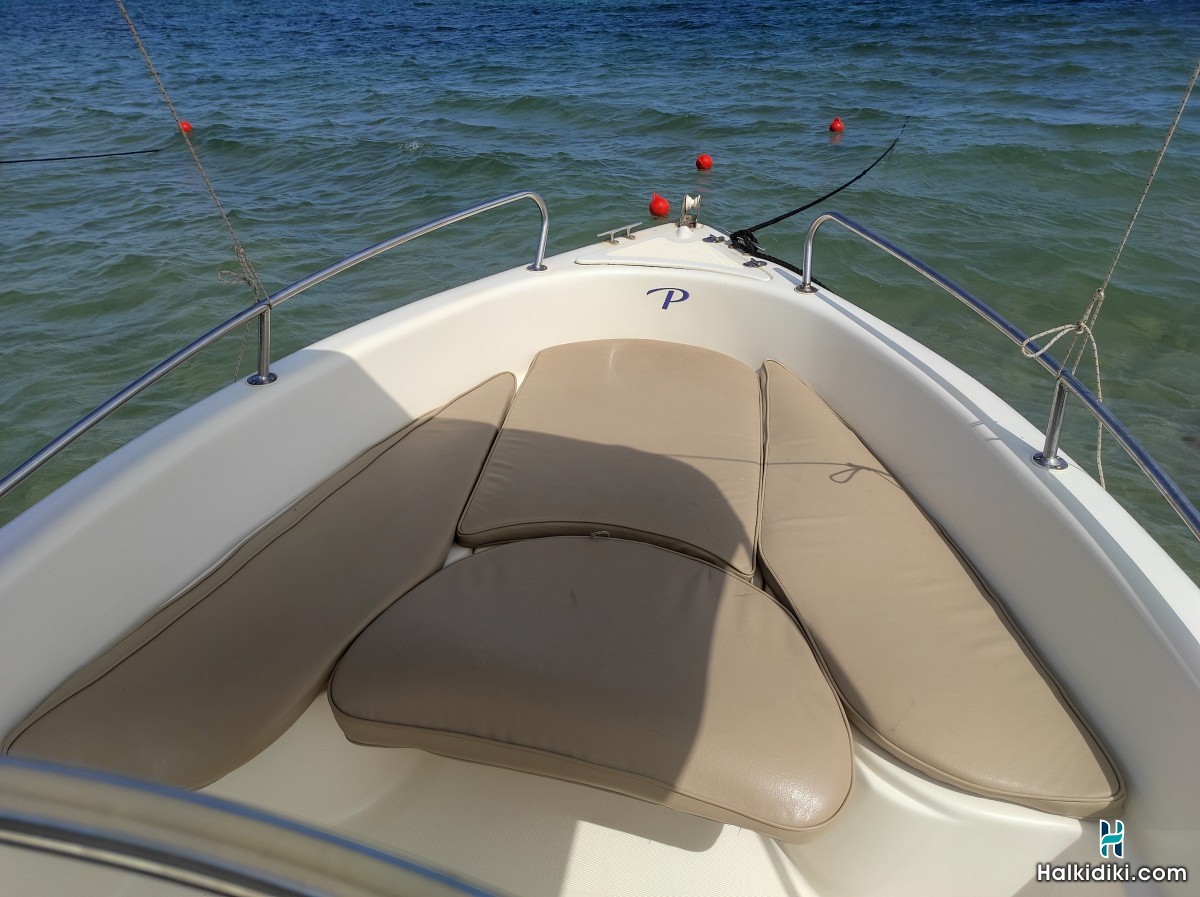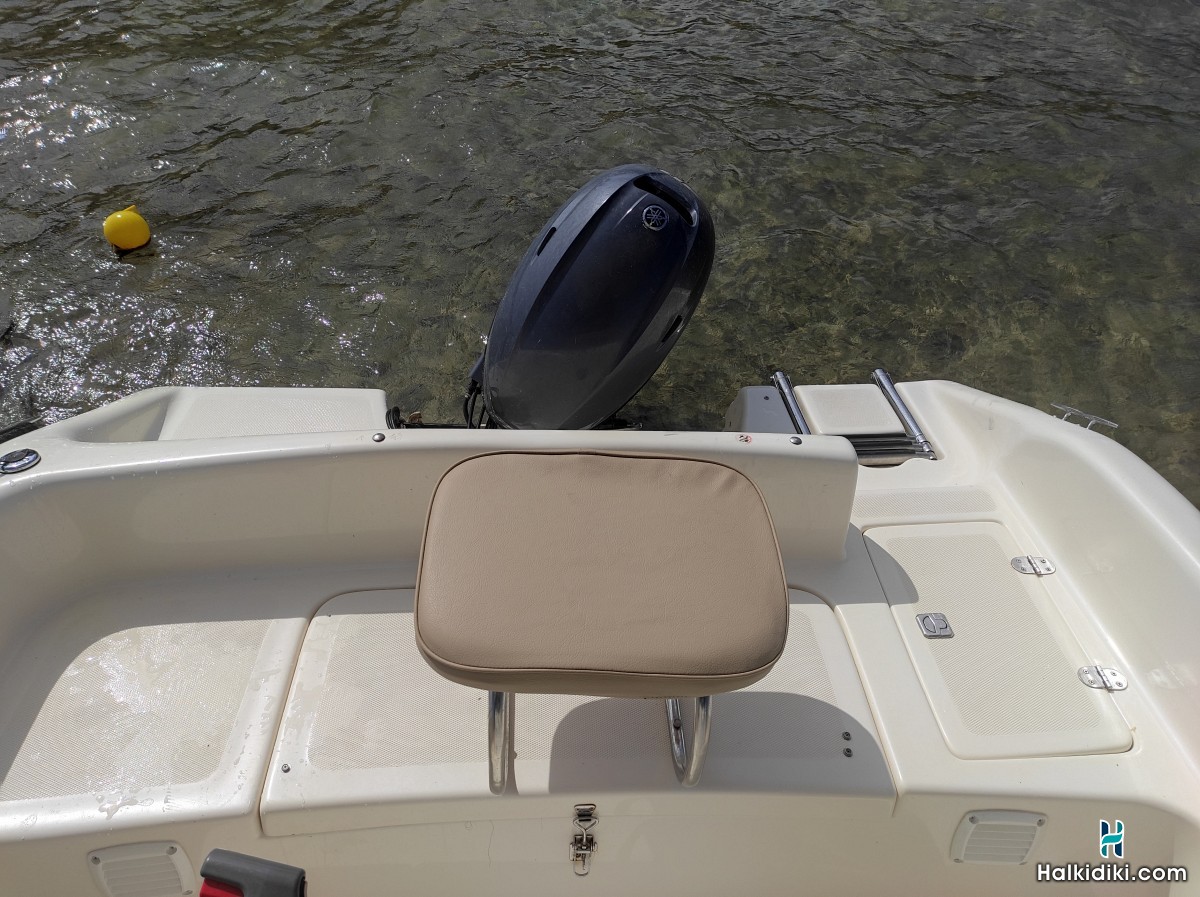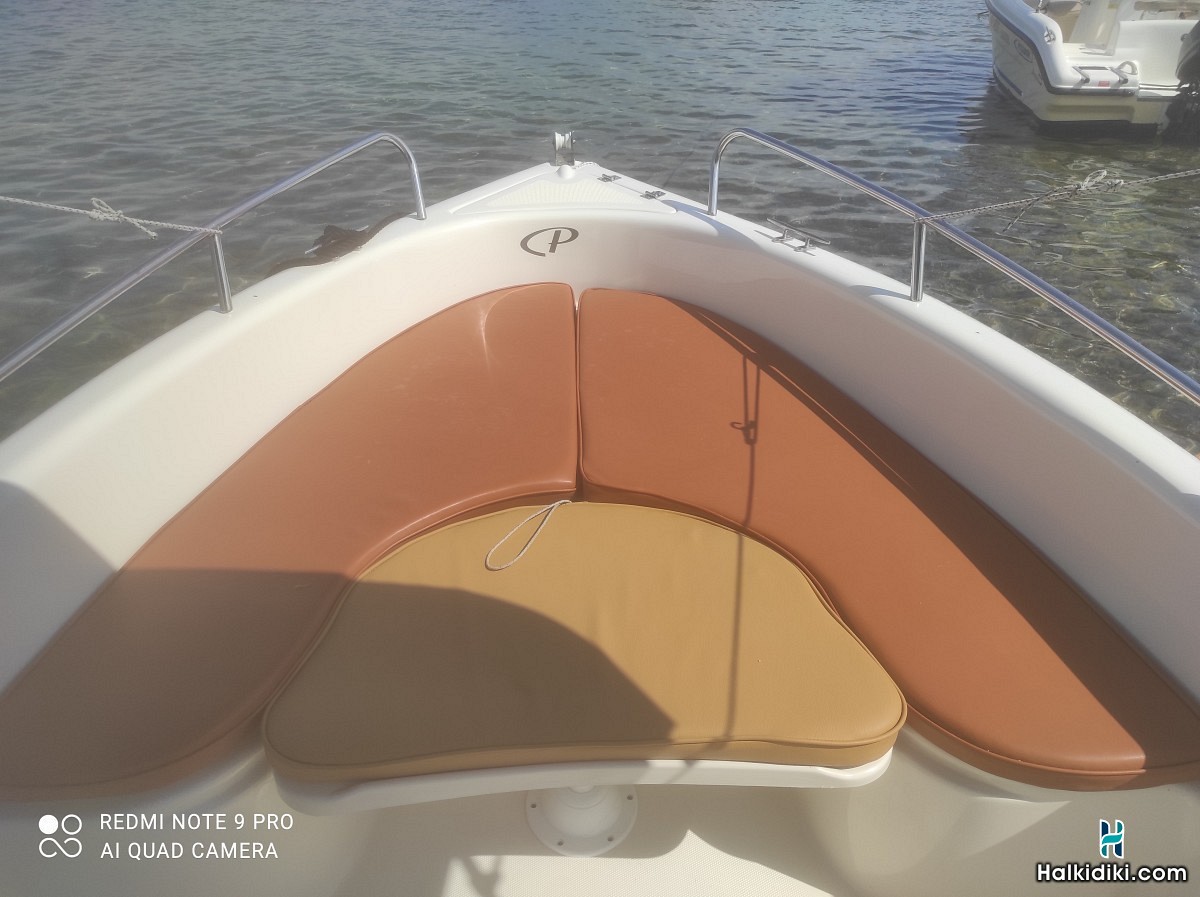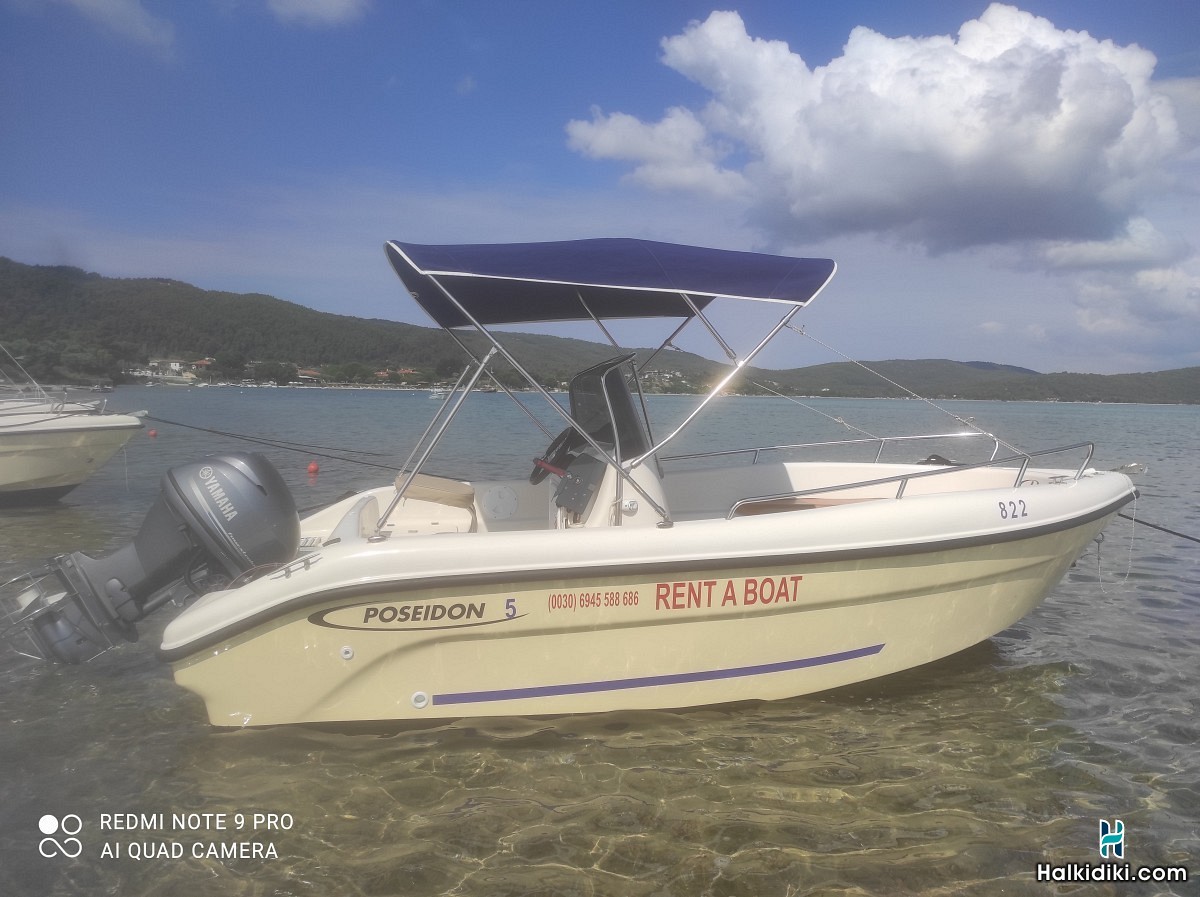 Preise
01/06 - 30/06

100,00 €
pro Tag
01/07 - 31/07

100,00 €
pro Tag
01/08 - 31/08

120,00 €
pro Tag
01/09 - 27/09

70,00 €
pro Tag
• Prices are for a one-day lease and do not include any fuel
• Boats must be returned until sunset
• Boats are insured for damages to third parties
• Any damage to the boat caused by the operator is charged and paid solely by the operator
• Our bank account for booking payments is:
IBAN: GR2901714060006406140443601
BIC/SWIFT: PIRBGRAA
LAT: 40.188654
LON: 23.794966
No reviews have been posted yet